Associate Professor Emeritus, Human Resource Management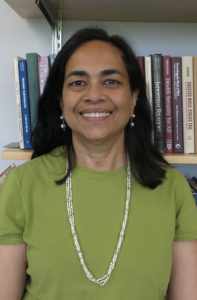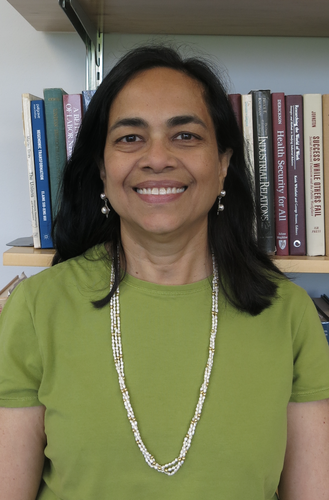 Education
PhD: University of Minnesota, Human Resources
Research Interests
HR and Technology, Virtual work, International HRM, Future of Work
Professional Bio
Sumita Raghuram is an Associate Professor of Human Resource Management and LER Undergraduate Officer.
Raghuram's teaching and research interests include topics within Human Resource Management (Selection and Training; Performance Management; Employee Engagement; Employee Identities and Change; Distributed Work; Leadership and Culture; Cross-cultural Management and Employee Turnover).
Specifically, Raghuram's research focuses on use of technology for work and work lives of technology workers. She has received multiple grants to support her research. This research has been published in Personnel Psychology, Human Relations, Journal of Organizational Behavior, Information Systems Research, Journal of Management, Organization Science and Human Resource Management.
Raghuram's visiting appointments include: Copenhagen Business School (Denmark), Indian School of Business (Hyderabad), Bologna Business School (Italy), University of Sydney (Australia). She also provides HR consulting to IT companies in India and USA.
Links to papers:
Boundaryless LMX: Examining LMX's impact on external career outcomes and alumni goodwill. http://onlinelibrary.wiley.com/doi/10.1111/peps.12143/full
On theory, technique and text: guidelines and suggestions on publishing International Human Resource Management Research. http://www.tandfonline.com/doi/full/10.1080/09585192.2017.1307244
Identities on call: Impact of impression management on Indian call center agents
http://lnkd.in/b5pbUiJ
Mapping the Field of Virtual Work: A Cocitation Analysis
http://pubsonline.informs.org/doi/abs/10.1287/isre.1080.0227
Communication Patterns as Determinants of Organizational Identification in a Virtual Organization
http://www.jstor.org/discover/10.2307/2640241?uid=3739864&uid=2&uid=4&uid=3739256&sid=21103031639893
Organizational identification among virtual workers: the role of need for affiliation and perceived work-based social support
http://jom.sagepub.com/content/27/2/213.short
Factors contributing to virtual work adjustment
http://jom.sagepub.com/content/27/3/383.short