Integrated Labor and Employment Relations B.S. and Human Resources and Employment Relations M.S.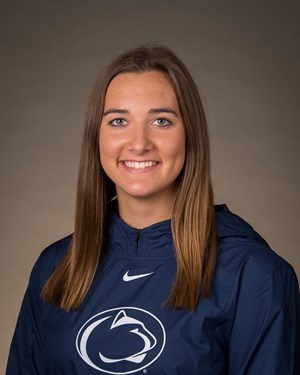 Professional Bio
Kate is a second-semester IUG student in the B.S. Labor and Human Resources/M.S. Human Resources and Employment Relations program. She will graduate in May 2022 with a Bachelor of Science in Labor and Human Resources and with a dual minor in Communication Arts and Sciences and in Dispute Management and Resolution. She is expected to graduate in May 2023 with a Master's in Human Resources and Employment Relations.
At Penn State, Kate is a four-year, varsity student-athlete on the Women's Swimming and Diving team. Her time on the team has provided skills for time management, desire for healthy competition, and understanding regarding the benefits of strong teamwork.
During July and August of 2021, Kate had the opportunity to work with the Human Resource team at Little League International as an HR Recruiter. Her responsibilities involved overseeing nine positions open for the 2021 Little League World Series. Working in conjunction with the HR team, the applications were monitored and sourced for their qualifications for the positions.
The areas of Human Resources that she has been most interested in are Talent and Staffing and Employee Engagement.