LER Alumni Endowed Early Career Professor and Assistant Professor of Human Resource Management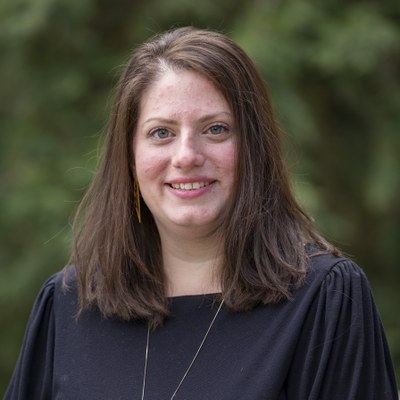 Education
Ph.D.: University of Arkansas
Research Interests
Strategic human resource management, Strategic human capital, Inclusive human resource practices, High performance work systems, Turnover, Non-compete agreements
Professional Bio
Dorothea (Dora) Roumpi is the LER Alumni Endowed Early Career Professor and Assistant Professor of Human Resource Management in the School of Labor and Employment Relations. She received her Ph.D. in Management from the University of Arkansas, Sam M. Walton College of Business. She holds a Master's in Human Resource Management and a Bachelor's in Economics from Athens University of Economics and Business (Greece).
Her research bridges the micro-macro divide by focusing on the critical role human capital and human resource management (HRM) deployments play in creating and maintaining organizational competitive advantage. Within this stream of research, she explores the role of HRM practices and systems of HRM practices in creating demand- and supply-side mobility constraints as well as their impact on employer attractiveness and turnover. Her second research stream focuses on the diffusion of HRM practices across organizations.
Her work has led to publications in leading peer-reviewed journals such as Journal of Management, Human Resource Management, and Human Resource Management Journal among others, and several book chapters. Her research has been presented at several major conferences, such as the annual meetings of the Academy of Management, Strategic Management Society, Southern Management Association, and Society for Industrial and Organizational Psychology. She has received research grants, such as the Strategic Research Foundation Dissertation Research Grant (Strategic Management Society).
She serves on the editorial board of Human Resource Management Review since 2020. She currently teaches Human Resource Management at the graduate level and International Human Resource Studies and Organizational Context for Human Resource Management and Employment Relations Professionals at the undergraduate level.