Distinguished University Professor Emeritus
University of Colorado Denver, United States of America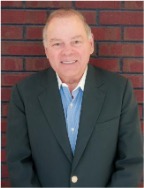 Wayne F. Cascio, Ph.D., is a Distinguished University Professor Emeritus at the University of Colorado Denver, where he served as a management faculty member from 1981 to 2020. A former area and consulting editor of the Journal of International Business Studies (JIBS), he has published more than 200 articles and book chapters and 33 books. He is a two-time winner of the Best Paper Award from the Academy of Management Executive for his research on downsizing. In 2010, Wayne received the Michael R. Losey Human Resources Research Award from the Society for Human Resource Management; in 2013, he received the Distinguished Scientific Contributions Award from the Society for Industrial and Organizational Psychology; and in 2016, he received the World Federation of People Management Associations' George Petitpas Lifetime Achievement Award. In 2020, he received the inaugural Ulrich Impact Award from the HR Division of the Academy of Management for his research that links theory to practical applications. He was also inducted into the Australian HR Institute's Hall of Fame. In 2022, he received the Distinguished Service Award from the University of Colorado Board of Regents for his service to the state and the nation. He is an elected Fellow of the National Academy of Human Resources, the Academy of Management, the American Psychological Association, and the Australian HR Institute.