The Healthcare Labor-Management Partnership Initiative (HPI) at Penn State is committed to encouraging the implementation of new labor-management partnerships in healthcare organizations and to working with existing partnerships to help them reach their full potential. Our mission is to provide educational programs, research, and direct consultation to healthcare systems and to healthcare unions interested in pursuing labor-management partnerships to improve patient care, create meaningful jobs, and control healthcare costs. For more information, please view this article HERE.
What is a Labor-Management Partnership?
A labor-management partnership is a relationship between a union or unions and an employer that includes formal opportunities for front-line staff to contribute to improving the organization for which they work, the services the organization provides, and their own experiences at work.
A labor-management partnership is a program in which employees and their union representatives work together with management and administrators as full and equal partners to identify and craft solutions to significant workplace problems. In healthcare organizations, the ultimate goal of such partnerships is to improve patient care, improve working conditions for frontline staff, and control costs.
Partnerships in a healthcare setting include mechanisms for frontline staff and administrators to jointly identify and solve patient care problems or other jointly-identified challenges such as workforce, labor relations, employee engagement issues, the use of new technologies, and community health issues. Existing healthcare partnerships have improved the quality of patient care and the patient experience, established optimal staffing levels, reduced waste, and lower costs.
Partnerships can occur as a specific initiative to address a problem or as a comprehensive approach to solve departmental and system problems, as well as to transform a labor-management relationship.
April 26, 2022: Peter Lazes and Paul Clark will be members of an expert panel on staffing issues in the healthcare industry sponsored by the Nurses and Health Professionals Division of the American Federation of Teachers.
DATE CHANGE: The Learning Collaborative 2.0 webinar scheduled for March 30, will now be held on April 20, 2022 from 4:00-6:00 pm EST. We plan to use this session to talk about current approaches for dealing with workforce issues on retention and hiring approaches. We will also set aside time to share updates of current partnership activities from each participating organization. Our plan is to convene sessions of the new Learning Collaborative 2.0 every 3 to 4 months.
March 26, 2022: Peter Lazes, Visiting Professor and Co-Coordinator of the Healthcare Labor-Management Partnership Initiative (HPI) at Penn State, was the discussant and moderator for a session on the Healthcare Industry in the Pandemic at the Boston Labor Conference. The Conference was sponsored by the Labor Resource Center at UMass Boston.
March 9, 2022: Presented a webinar on "Labor-Management Partnerships: A Better Way to Deal With the Challenges Facing Healthcare Workplaces," sponsored by Penn State's Virtual LERA Chapter and the Center for Workplace Performance.
November 10, 2021: Paul Clark made a presentation to the Washington D.C. Labor and Employment Relations Association on Employment Relations in Healthcare: Is There a Better Way?
November 13, 2021: Peter Lazes is quoted in The Guardian: 'A slap in the face': nurses' strike signals Kaiser's end as union haven.'
Healthcare Labor-Management Partnership Initiative Faculty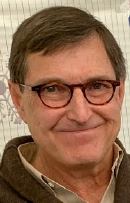 Professor, Labor and Employment Relations
Graduate Program Director, School of Labor and Employment Relations
Unions, union organizing, collective bargaining, labor-management partnerships, labor-management relations in the healthcare industry, nurses' unions, labor history