Assistant Professor of Labor and Employment Relations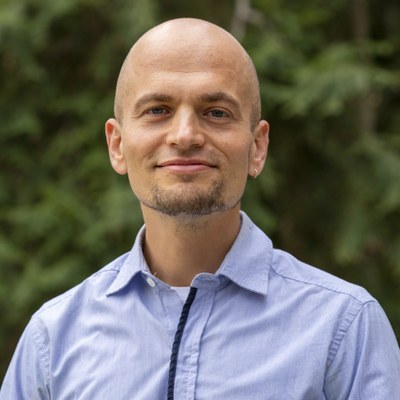 Education
PhD: University of California at Berkeley, Sociology
MA: University California at Berkeley, Sociology
MS: New York University, Global Affairs
BA: Wesleyan University, College of Letters
Professional Bio
Manuel Rosaldo's research focuses on the potentials and constraints for labor rights organizing among precarious informal workers, who have historically been excluded from both labor rights legislation and labor unions. He recently completed a PhD at the University of California at Berkeley, where his dissertation analyzed waste pickers' struggles to win state recognition and remuneration for their labor in Brazil and Colombia. This project was the product of 22 months of ethnographic research, which was funded by ten major research grants including the Fulbright Hays Doctoral Dissertation Research Abroad Fellowship, The Social Science Research Council International Dissertation Research Fellowship, The Inter-American Foundation Grassroots Development Fellowship, and the Horowitz Foundation for Social Policy Grant.
Manuel's broader research and teaching interests include labor, development, social movements, state-society relations, and Latin American politics. He is currently starting a new research project that explores the nexus of informal work and climate change through comparative analysis of waste pickers, street vendors, and home-based producers in South America. He also holds a Master's in Global Affairs from New York University, where he wrote a thesis on the debate over the commercialization of microfinance based on field research in southern Mexico. His undergraduate thesis at Wesleyan University analyzed binational family relations between immigrant janitors in Connecticut and the family that they left behind in Mexico, Peru, and Chile. Previously, he has worked as an organizer and researcher for the UNITE HERE! and SEIU labor unions, and as an editor for a social change media organization.
RECENT PUBLICATIONS INCLUDE
Rosaldo, Manuel. "Dilemmas of Co-production: The Exclusion of Street Waste Pickers from Inclusive Recycling in São Paulo." Latin American Politics and Society. (2020, conditionally accepted)
Rosaldo, Manuel (2019). "The Antinomies of Successful Mobilization: Colombian Recyclers Manoeuvre between Dispossession and Exploitation." Development and Change.
Rosaldo, Manuel (2016). "Revolution in the Garbage Dump: The Political Economic Foundations of the Colombian Recycler Movement (1986-2012)." Social Problems.
Rosaldo, Manuel (2016) "Pimp my Carroça Bogotá: From disposable people to environmental superheroes." The Berkeley Journal of Sociology.  [Published in English, Spanish, and Portuguese]
Herring, Chris, Manuel Rosaldo, Josh Seim, Ben Shestakofsky (2016). "Living Theory: Principles and Practices for Teaching Theory Ethnographically." Teaching Sociology
RECENT AWARDS INCLUDE
Distinguished Graduate Student Paper Award, American Sociological Association, Labor and Labor Movements Section, 2017

Outstanding Graduate Student Paper Award, American Sociological Association, Sociology of Development Section, 2017
Public Sociology Prize, University of California at Berkeley, 2017

Outstanding Graduate Instructor Award, University of California at Berkeley, Spring 2014