Assistant Professor of Labor and Employment Relations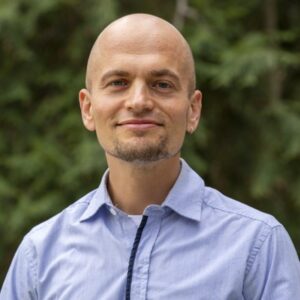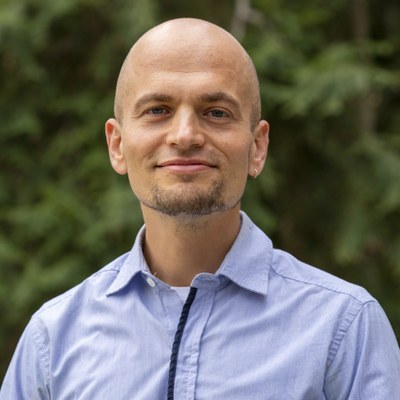 Education
PhD: University of California at Berkeley, Sociology
MA: University California at Berkeley, Sociology
MS: New York University, Global Affairs
BA: Wesleyan University, College of Letters
Professional Bio
Manuel Rosaldo's research focuses on labor rights organizing and policy among precarious informal workers, who have historically been excluded from both labor rights legislation and labor unions. His current book project analyzes waste pickers' struggles for workers' rights and environmental justice in Brazil and Colombia. This project was the product of 22 months of ethnographic research, which was funded by ten major research grants. His work has appeared in Industrial Labor Relations Review, Social Problems, Latin American Politics and Society, Development and Change, Sociology Compass, and Teaching Sociology among other venues. He has won four article awards from the American Sociological Associations' sections on Labor and Labor Movements, Sociology of Development, and Marxist Sociology.
Manuel's broader research and teaching interests include labor, development, environmental justice, social movements, state-society relations, and Latin American politics. He is currently starting a new research project that explores the nexus of informal work and climate change through comparative analysis of waste pickers, street vendors, and home-based producers in South America. Previously Manuel held a postdoctoral position at the Center for Global Workers' Rights at Penn State University. Manuel completed a Ph.D. in Sociology at the University of California at Berkeley. He also holds a Master's in Global Affairs from New York University, where he wrote a thesis on the debate over the commercialization of microfinance based on field research in southern Mexico. His undergraduate thesis at Wesleyan University analyzed binational family relations between immigrant janitors in Connecticut and the family that they left behind in Mexico, Peru, and Chile. Manuel also has direct experience in the labor movement, having served as a Head Steward in United Autoworkers Local 2865, and worked as an organizer and researcher for the UNITE HERE! and SEIU labor unions.
RECENT PUBLICATIONS INCLUDE
Rosaldo, Manuel. (forthcoming) "Bottom-Up Versus Top-Down Formalization: Waste Pickers' Struggles for Labor Rights in São Paulo and Bogotá." Industrial Labor Relations Review.
Rosaldo, Manuel. (2022) "Dilemmas of Co-production: The Exclusion of Street Waste Pickers from Inclusive Recycling in São Paulo." Latin American Politics and Society.
Rosaldo, Manuel. (2021) Problematizing the "informal Sector": 50 Years of Critique, Clarification, Qualification, and More Critique." Sociological Compass.
Rosaldo, Manuel (2019). "The Antinomies of Successful Mobilization: Colombian Recyclers Manoeuvre between Dispossession and Exploitation." Development and Change.
Rosaldo, Manuel (2016). "Revolution in the Garbage Dump: The Political Economic Foundations of the Colombian Recycler Movement (1986-2012)." Social Problems.
Herring, Chris, Manuel Rosaldo, Josh Seim, Ben Shestakofsky (2016). "Living Theory: Principles and Practices for Teaching Theory Ethnographically." Teaching Sociology
RECENT AWARDS INCLUDE
Outstanding Article Award, American Sociological Association, Marxist Sociology Section, Summer 2021.
Faculty Marshall, School of Labor and Employment Relations, Pennsylvania State University, 2020-2021in recognition of teaching and mentorship.
Distinguished Scholarly Paper Award (Honorable Mention), American Sociological Association, Labor and Labor Movements Section, Summer 2020.
Distinguished Graduate Student Paper Award, American Sociological Association, Labor and Labor Movements Section, 2017
Outstanding Graduate Student Paper Award, American Sociological Association, Sociology of Development Section, 2017
Public Sociology Prize, University of California at Berkeley, 2017