Postdoctoral Fellow for the Center for Global Workers' Rights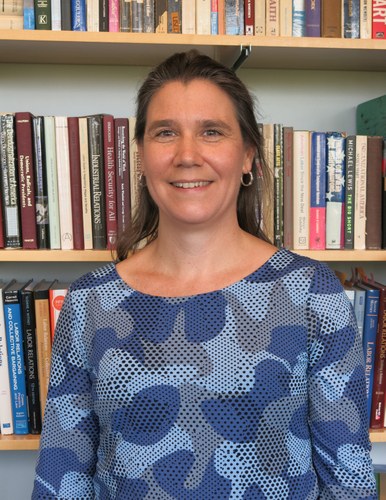 Professional Bio
Lane Windham is a post-doctoral scholar with Penn State University's Center for Global Workers' Rights.   She completed a PhD in U.S. History at the University of Maryland in the spring of 2015.   Her dissertation focuses on U.S. private-sector union organizing in the 1970s and is titled "Knocking on Labor's Door: Union Organizing and the Origins of the New Economic Divide (1968-1985)."
Before returning to graduate school, Windham spent seventeen years in the union movement. She served as media outreach director and specialist for the national AFL-CIO from 1998 to 2009.   There, she led a dynamic staff who planned and implemented the AFL-CIO's media strategy.  From 1993 to 1998 she worked as a union organizer and Southern regional communications director with the Amalgamated Clothing and Textile Workers Union (ACTWU) and UNITE.
Windham has published two articles in the journal LABOR: "Signing Up in the Shipyard: Organizing Newport News and Reinterpreting the 1970s" and "'A Sense of Possibility and a Belief in Collective Power': A Labor Strategy Talk with Karen Nussbaum."  She has also published pieces on work, race and labor in the Baltimore Sun, The American Prospect, The Hill's Congress Blog and the Cleveland Plain-Dealer.
Windham has been the recipient of numerous awards, grants and fellowships including the 2015 Richard T. Farrell Award for Best Dissertation, the Robert H. Zieger Prize for Best Essay through the Southern Labor Studies Association, and the University of Maryland Graduate School's Flagship Fellowship. She has served on the conference planning committees of the Labor and Working Class History Association (LAWCHA) and the Labor and Research Action Network (LRAN).