CGWR Team, Directory

Elaine Hui, Acting Director
Assistant Professor of Labor and Employment Relations and Asian Studies
suh275@psu.edu
See profile


Mark Anner, Center Director & Professor
Dr. Anner will be on sabbatical until July 2022.
501 F Keller Building
Contact: msa10@psu.edu
Phone: 814-865-0745
See profile.


Eleni Schirmer, Center Research Associate

Eleni Schirmer is a PhD candidate in Educational Policy Studies at University of Wisconsin-Madison and a research associate at Penn State University's Center for Global Workers' Rights. Her book manuscript, a biography of Wisconsin's largest teachers' union local, examines the unsteady history of social justice teachers' unionism in Milwaukee, Wisconsin. A former leader of the Teaching Assistants' Association -- the nation's oldest graduate employee union -- Schirmer's writing has appeared in The New Yorker, Boston Review, Dissent and elsewhere.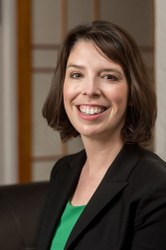 Manuel Rosaldo, Assistant Professor
Contact:  mxr1225@psu.edu
501G Keller Building
See profile.
Katherine Maich, Assistant Professor (Postdoctoral Scholar, 2017-18)
Contact: kem394@psu.edu
501G Keller Bldg.
Office Phone: (814) 865-9111
See profile
Rebecca Tarlau
Assistant Professor of Education and Labor & Employment Relations
Email: rzt70@psu.edu
See profile

Mary Bellman
Assistant Teaching Professor of Labor and Employment Relations
mary.bellman@psu.edu
See profile

Abby Cluster
Center Support Assistant
amk5977@psu.edu
See profile.

Dora Sari, Labour Rights Indicators project, Senior Adviser
Contact: dks34@psu.edu 

Jeremy Blasi, Non-Resident Research Fellow
Contact: jeremy.blasi@gmail.com
Past Post-Doctoral Scholars & Visiting Scholars


Catherine Bowman, Assistant Research Professor, 2019-2020

Alex Gallas, Visiting Faculty, Fall 2017

Madhumita Dutta, Post-Doctoral Scholar 2016-17

A.Lane Windham, Postdoctoral Scholar, 2015-16

Chad Gray, Postdoctoral Scholar, 2014-15

Katiuscia (Kat) Galhera, Visiting Scholar 2015

Claudia Paul, Visiting Faculty Member 2014-15, Spring 2016

Jakir Hossain, Post-Doctoral Scholar, 2013-14
Renwei Liu, Visiting Scholar, 2013-14
Daniel Hawkins, Post-Doctoral Scholar, 2012-13 
Jill Jensen, Postdoc, Assistant Director & Visiting Assistant Professor, 2011-2014